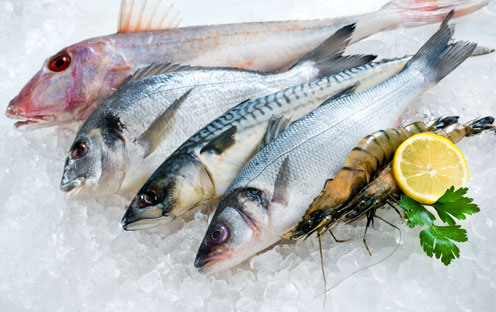 A Singular vision that leads a diverse company
Over the last 25 years, Sterling Seafood Corp. has grown to become one the top importers of frozen seafood in the U.S. While headquartered in New Jersey since 1989, Sterling Seafood Corp. imports and distributes seafood all over the United States.
At Sterling we take pride in our growth and over the past decades we have come to carry a widely diverse product line developed to cater to our equally diverse customer base. We are currently importing both fish and shrimp from all over India, Indonesia, Myanmar, Sri Lanka, Vietnam, Thailand, Bangladesh, Malaysia, Brunei as well as areas of South America.
Sterling Seafood Corp. is dedicated to providing the highest quality seafood and service with our focus on continuous improvement. We have devoted much time and effort towards the establishment of lasting relationships with each of our many suppliers and the quality of our product is our main concern.
The desire for continuous improvement serves as our incentive to introduce new products to the market. It also drives us to build relationships with new customers, and to maintain enduring relationships with our existing ones.
Sterling Seafood Corp. looks forward to many more years of building relationships and meeting the needs of our customers.